KP LegalLandscape® is a SaaS-based service we have developed for brand rights management, which contributes to increasing the value of our clients' brand rights through their efficient management.
KP LegalLandscape® software is a tool we have developed to effectively manage our clients' brand rights portfolios and contracts. Our software displays up-to-date information on all brand rights, such as trademarks, design rights, domain names and copyright registrations, the related documents and communications, as well as other open client assignments and agreements. Our software is a free service for all our partner clients.
With the help of KP LegalLandscape®, taking care of and managing the brand rights and agreements is as simple as possible, when all the relevant information can be found centrally in one place. In addition, the map graphics illustrate in which countries the brand owner has valid registrations or pending applications.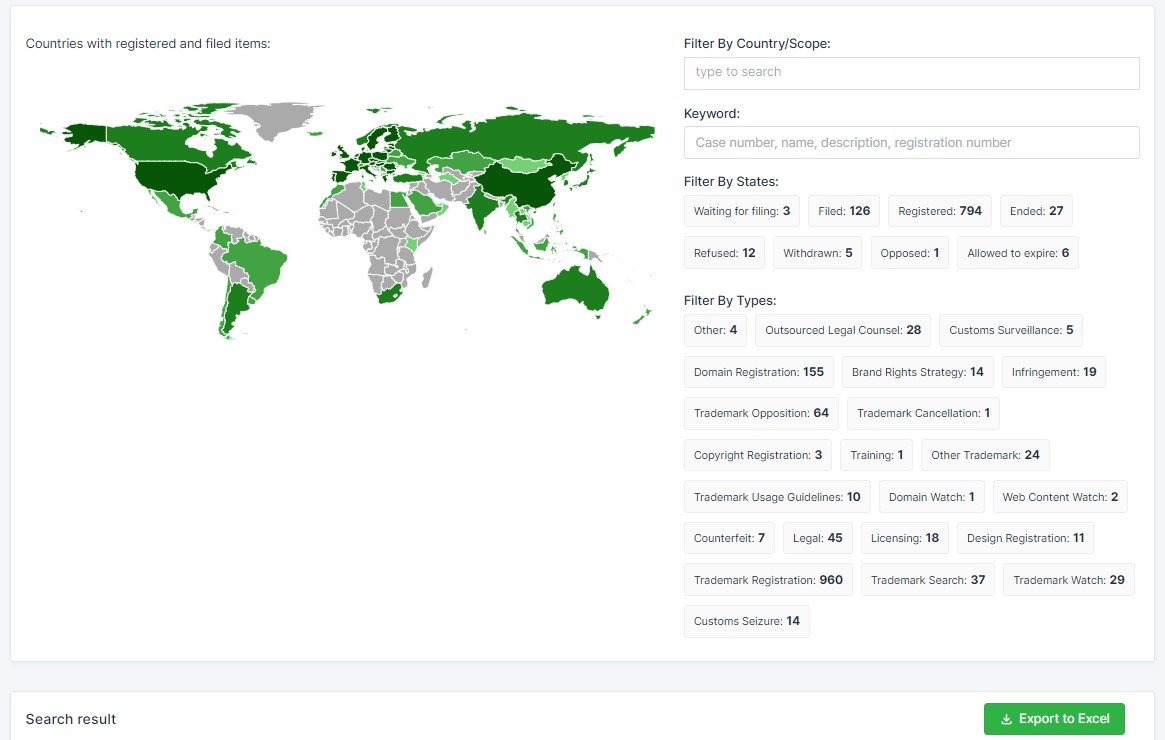 If found useful, our clients can also utilize the software, for example, to manage their own contract portfolios as well, without Kaulo & Partners having visibility into these company-internal documents.
 We invest in the continuous development of our KP LegalLandscape® software and actively collect user feedback. Our own software development enables us to bring new functionalities and additional features to the software in a very fast time schedule. 
An excellent tool to collect evidence of use for trademarks
Brand owners must from time to time be able to prove the use of trademarks for registrations to remain valid. KP LegalLandscape® is also an excellent tool for storing evidence of use for trademarks, such as images, brochures, articles, invoice copies, etc. in one place for each trademark and country. This will ensure that the evidence of use can be submitted to the trademark authorities even within strict time limits, if necessary. Our trademark specialists assist in identifying and evaluating relevant proof material to minimize the risk of losing a trademark registration due to a lack of evidence of use.
Interested in our KP LegalLandscape software?
If you think that KP LegalLandscape® software could be a useful tool for managing the brand rights and/or the contract portfolio in your company as well, we will be happy to provide a short demo of this software via Teams. 
Contact us for a demo!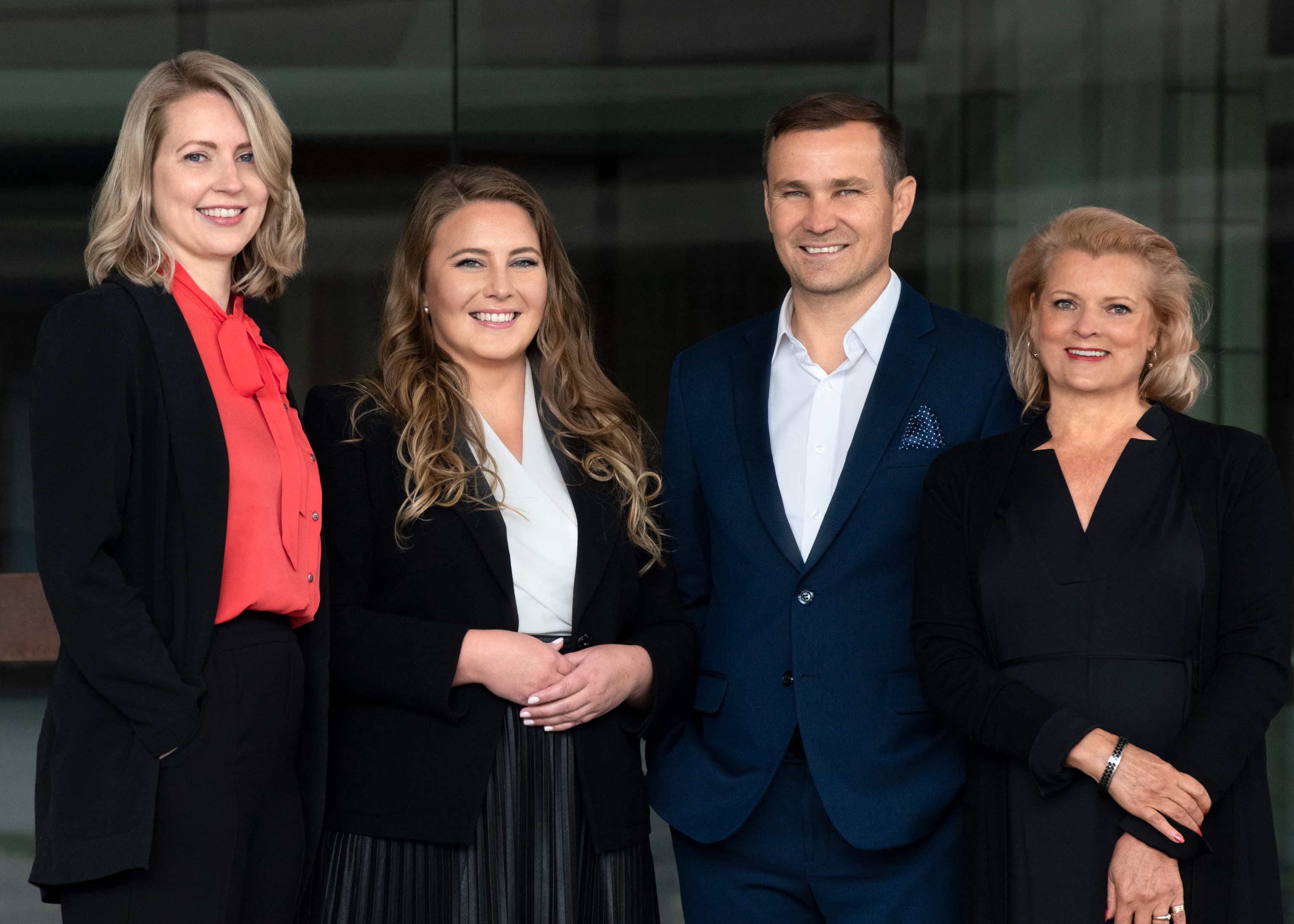 Jani Kaulo
Managing Partner, Licensed Legal Counsel, EU Trademark and Design Attorney
jani.kaulo@kaulopartners.fi,  +358 40 637 5442
Maria Puronvarsi
Partner, Licensed Legal Counsel, EU Trademark and Design Attorney
maria.puronvarsi@kaulopartners.fi,  +358 40 669 0527
Karolina Tallberg
Brand Protection Specialist, Paralegal
karolina.tallberg@kaulopartners.fi,  +358 44 238 0675
Anne Suutala
Law Firm Manager, Paralegal
anne.suutala@kaulopartners.fi,  +358 50 501 2547